Extra Credit: Perfectly Imperfect in "twenty three tabs"
An interview from Tyler, Alex, & Serey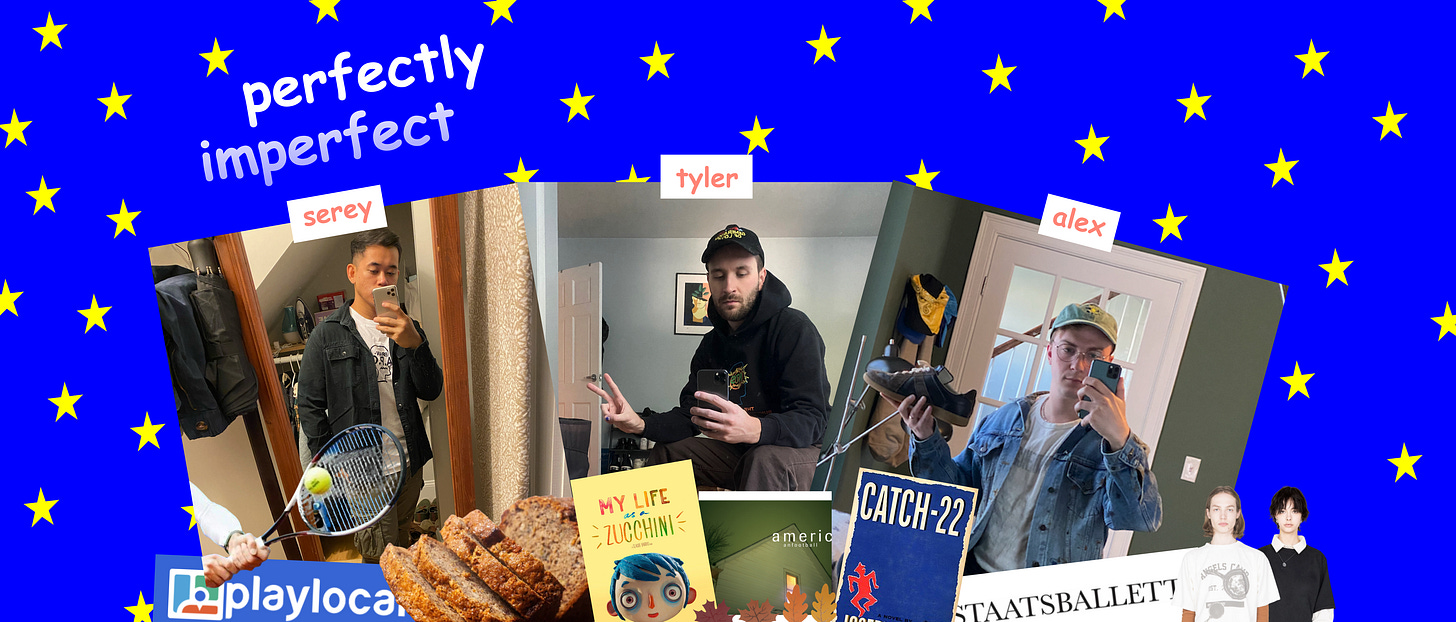 There won't be an official post from the three of us this week, but yesterday we were featured on Elise Bang's newsletter twenty three tabs for an interview & a fresh serving of spicy recs.
Check it out & be sure to subscribe!!
Love,
Tyler, Alex, & Serey ✌️