#16: Edgar Gonzalez
The Designer on Fire Pods, Graziano & Gutierrez, Punch Drunk Love, Street Dreams, and more
Cool people like cool things, which is why we asked cool person Edgar Gonzalez to come on Perfectly Imperfect & spread the hot rec wealth.
Edgar Gonzalez (AndAfterThat) is designing some of the best graphic Ts in the biz & 100% of the profits go to a mutual aid community fund benefiting undocumented folks. So, when you cop a shirt from AndAfterThat, you get a fire tee and you're helping those in need— it's a no brainer.
Without further ado
---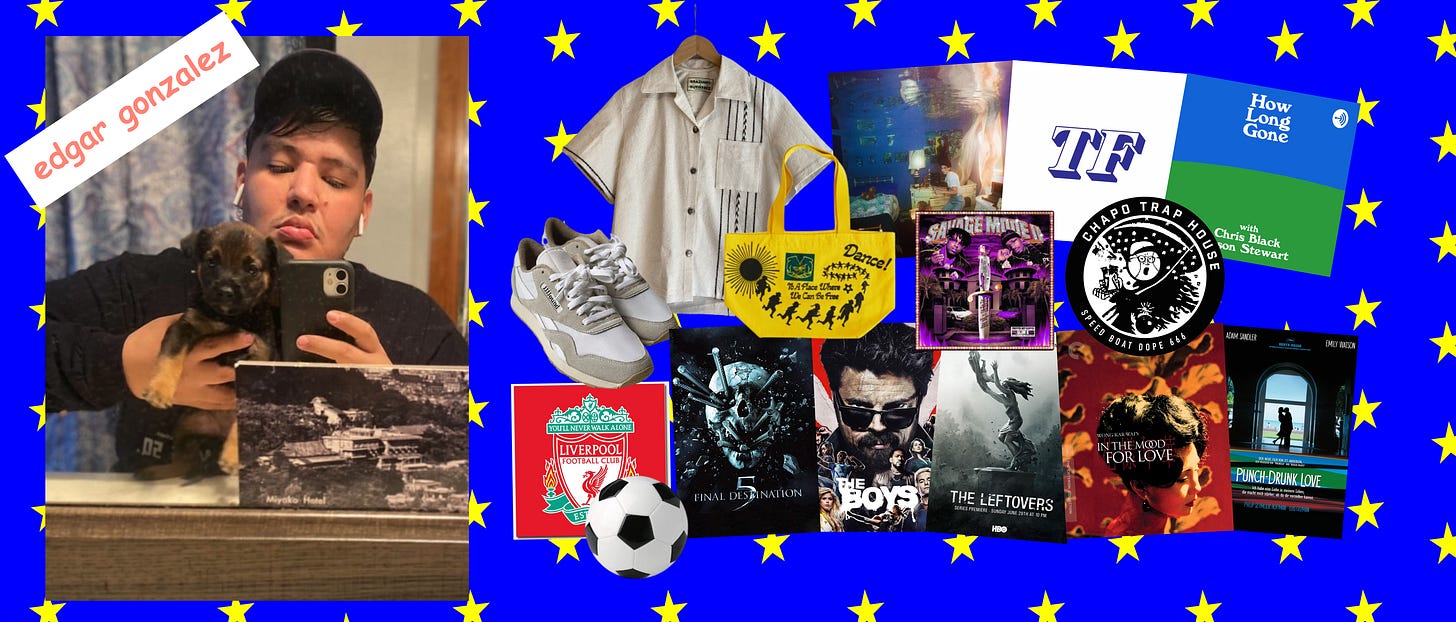 Edgar Gonzalez (instagram, twitter, website)
Hey y'all! I'm edgar i run a somewhat creative studio based out of the Rio Grande Valley. We drop twice a month, one design from our "bootleg sessions" one original AAT design. All profits benefit undocumented folks thru mutual aid. Always.
Here are a few things I've been fucking with
🎧: Podcasts
When I'm not designing *FIRE TEES* , i work in an office full time, so i do the old one AirPod in and one out, and listen to podcasts at work. My usual rotation includes Throwing Fits, Chapo Trap House, Cumtown, True Anon and How Long Gone.  Yes i know, i am a problematic king. Although recently I've been really into the Bad Faith pod! Hosted by Virgil Texas (the MF goat) and Briahna Joy (former National Press Secretary to the ABSOLUTE BOY, BERNIE SANDERS)
⚽: Sports
My absolute favorite team in the world is a soccer team named "Liverpool FC" they're really really fucking good right now, although at the time of writing this they lost their last match 7-2 to a not very good Aston Villa team. (At the time of editing this our most crucial player, Virgil Van DIjk just injured his ACL lmao i hate my life)
👕: Jawns
The boys over at Graziano and Gutierrez are going 10/10 with the quality hand crafted jawns.  My boy, Saeed from All Caps Studio keeps dropping gems and being a source of inspiration. The Stussy x Doc Martens loafers from last year are absolute magic. ALD, of course. Also those JJJJound x Reebok Nylon joints are MAD underrated. 
📺: TV
Fuck Jeff Bezoz all my homies hate Jeff Bezoz but i do love The Boys. Also, if y'all want to watch some truly HIGH ART go to HBOMax and look up The Leftovers. 
📽️: Movies
Recently watched In the Mood for Love with wifey during date night, and that shit was gorgeous. I'm not gonna front tho, I just watched Final Destination 5 last night and i loved it. If you trynna get super sad and spooky with it watch Lake Mungo.  Oh and go watch PTA's classic Punch Drunk Love and get a preview at next month's bootleg drop. 
🎵: Music
Street Dreams by Fabolous been on rotation recently. Savage Mode 2 of course. (The chopped & slopped version!!!!!) I've also been listening to Weyes Blood a lot recently, specifically Titanic Rising. Its beautiful, it feels me with hope and sometimes i need THAT.
🎮 🐕: Other
Since it came out a couple of weeks back I've been playing FIFA 21 everyday, I'm SUPER DUPER nice with it, DM for the gamer tag if you're trying to get washed. Going on walks with my dog, Wookie The Goat, has been main source of serotonin recently.
---
🚨 Check his site tomorrow (10/23) for a fire Björk t-shirt!! 🚨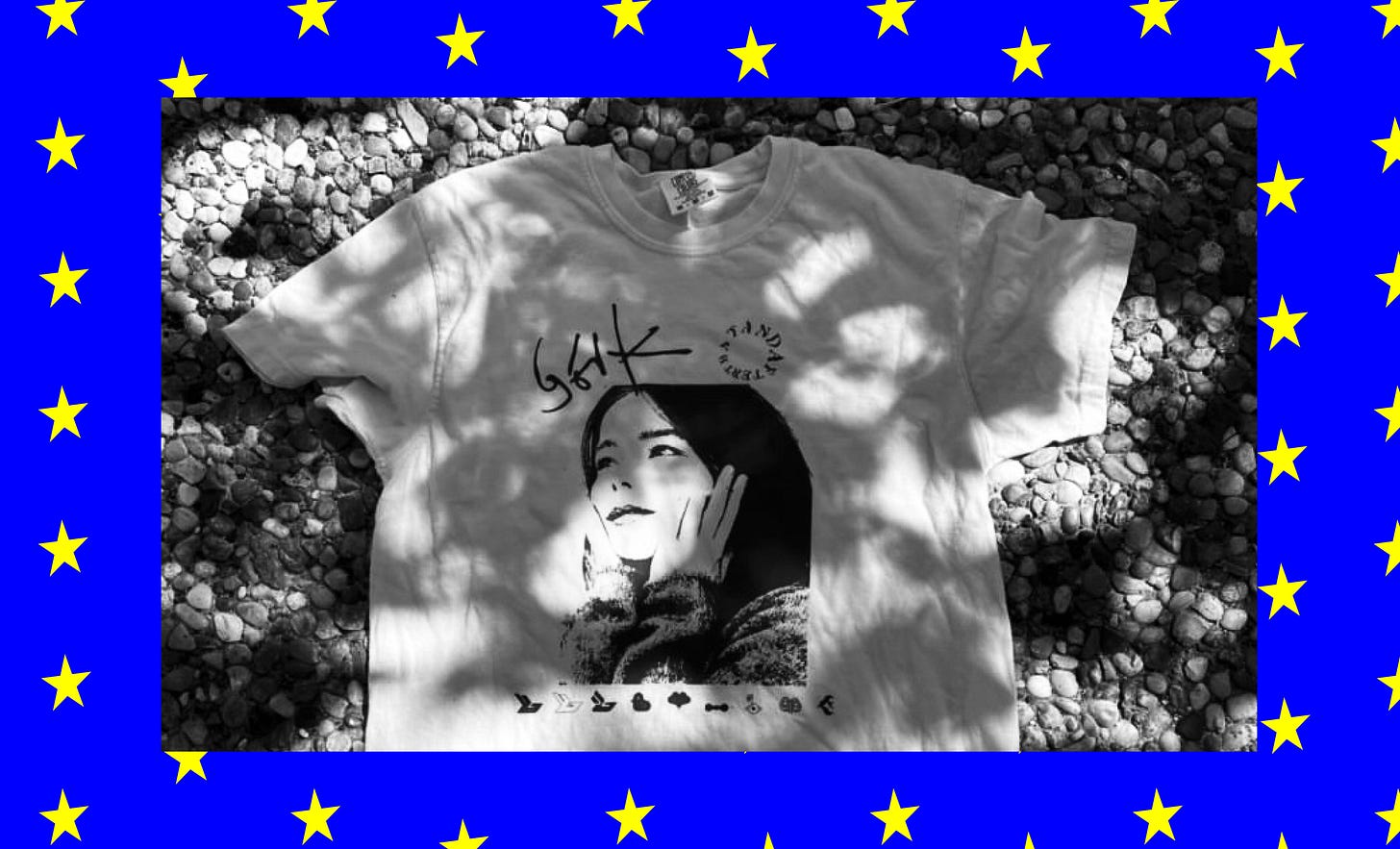 Follow Edgar Gonzalez on Instagram
Cop a fire T off his online store